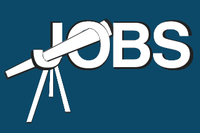 The Executive Committee wants to announce both vacant positions and applications for a position in the field of astronomy. All information is compiled for free. The AG office acts as an administrator of the respective offer on the AG webserver, but not as an intermediary. Therefore, those interested are requested to contact the addresses directly.
You can participate in the e-mail list service. For that, please send an e-mail to job-announce-subscribe@astronomische-gesellschaft.de with the subject: subscribe. Thereafter you receive a confirmation, which you have to reply to. This will result in another confirmation e-mail with instructions and a short description how to un-subscribe your list membership. Now you will receive automatically a pointer to new job offers by e-mail. To remove your address from the list please use an identical procedure by sending an email to job-announce-unsubscribe@astronomische-gesellschaft.de with the subject: unsubscribe. You will then also receive a confirmation mail you have to reply to to complete the process.
Please support our effort by registering desired and vacant positions with the AG office via office@astronomische-gesellschaft.de or job-announce@astronomische-gesellschaft.de. Note that job-announce is a list moderated by the AG office; hence from your submission of a job offer till publication on the list it may take some time.
At present, the following positions are announced:
No.

Date


Job announcement

Deadline

1497
2023-12-07

2024-01-15
1496
2023-11-10

2023-12-01
1495
2023-11-10

2023-12-01
1494
2023-11-03

2023-12-08
1493
2023-10-20

2023-12-15
1492
2023-10-06

2023-11-15
1491

2023-09-14

2023-11-01
1490
2023-09-06

2023-10-31
1489
2023-08-29

2023-09-18
1488
2023-08-17

2023-11-01
1487
2023-07-25

2023-09-30
1486
2023-07-20

until filled
1485
2023-07-17

2023-10-01
1484
2023-06-27

until filled
1483
2023-06-13

2023-07-15
1482
2023-06-08

until filled
1481
2023-05-09

2023-06-09
1480
2023-05-08

2023-06-05
1479
2023-04-27

2023-05-12
1478
2023-04-27

2023-05-12
1477
2023-04-20

2023-05-15
1476
2023-03-20

2023-04-30
1475
2023-03-03

2023-04-15
1474
2023-03-02

2023-03-15
1473
2023-02-21

2023-03-17
1472
2023-02-16

2023-03-31
1471
2023-02-16

2023-03-22
1470
2023-02-15

2023-03-15
1469
2023-02-08

2023-04-01
1468
2023-02-01

2023-03-31
1467
2023-01-16

until filled
1466
2023-01-12

2023-03-03
1465
2023-01-11

2023-02-28
1464
2022-12-19

2023-01-31
1463

2022-12-08

until filled

1462

2022-12-01

2023-01-16

1461

2022-11-29

2023-01-06

1460

2022-11-29

2022-12-17

1459

2022-11-07

2022-11-29

1458

2022-11-02

2023-09-30

1457

2022-11-02

2023-09-30

1456

2022-11-02

2022-11-30

1455

2022-10-28

2022-11-07

1454

2022-10-26

2022-11-21

1453

2022-10-21

2022-11-01

1452

2022-10-18

2022-11-20

1451

2022-10-17

2022-11-18

1450

2022-09-20

2022-10-10

1449

2022-09-06

2022-10-31

1448

2022-08-31

2022-11-01

1447

2022-08-30

exoplanets at the University of Kiel [link]

2022-09-30

1446

2022-08-26

2022-09-19

1445

2022-08-26

2022-11-01

1444

2022-08-18

2022-08-28

1443

2022-08-15

2022-09-01

1442

2022-08-12

until filled

1441

2022-08-11

2022-08-31

1440

2022-08-11

2022-08-31

1439

2022-08-11

2022-08-05 or until filled

1438

2022-08-04

2022-09-15

1437

2022-07-29

2022-08-17

1436

2022-07-18

2022-08-07

1435

2022-06-24

2022-07-15

1434

2022-06-13

2022-06-30

1433

2022-06-09

2022-07-31

1432

2022-05-23

until filled

1431

2022-05-19

Starting date:

2022-07-01

1430

2022-05-18

2022-06-06

1429

2022-05-18

2022-06-05

1428
2022-05-11

2022-05-31

1427

2022-04-28

from 2022-06-01 until filled

1426

2022-04-27

2022-05-15

1425

2022-04-11

2022-05-15

1424

2022-04-07

2022-05-06

1423

2022-04-07

2022-05-05

1422

2022-04-06

2022-04-24

1421

2022-03-15

2022-04-15

1420
2022-02-22

2022-04-01

1419
2022-02-22


2022-03-25

1418

2022-02-22

2022-03-02

1417
2022-02-17

2022-03-29

1416
2022-02-03

2022-02-28

1415

2022-02-01

 2022-03-01

1414

2022-02-01

2022-03-01 

1413

2022-02-01

2022-03-01 

1412

2022-02-01

2022-03-01 

1411

2022-01-31

2022-03-01 

1410

2022-01-31

 2022-02-11

1409

2022-01-31

 2022-02-17

1408

2022-01-31

 2022-02-10

1407

2022-01-31

2022-02-10

1406

2022-01-31

2022-02-20

1405

2022-01-31

2022-01-31 

1404

2022-01-31

Postdoctoral position for simulations on supermassive black hole formation and growth in Chile [link], [pdf]

 2022-02-25

1403

2022-01-31

Postdoctoral position in Protoplanetary Disk research at IWF Graz [link], [pdf]


 -

1402
2022-01-13

Ten CATA Postdoctoral Fellowships in Chile [pdf]
2022-02-25

1401

2022-01-13

Junior group leader (F*M) at IWF in Graz [pdf]
2022-03-31

1400
2021-12-28

Manager (w/m/d) Planetarium Nürnberg [link], [pdf]

2022-01-23

1399

2021-12-23

Wissenschaftlicher Mitarbeiter /Koordinator (w/m/d) at FZ Jülich [pdf]
2022-01-02

1398

2021-12-23

PhD and Postdoctoral research positions on distant star-forming galaxies at Geneva Observatory [link]
2022-03-01

1397

2021-12-23

several scientific staff positions (d/w/m) wanted in research, management, coordination, communication in North Rhine-Westphalia [link], [pdf]
January 2022

1396

2021-12-23

PhD position at University of Tübingen [pdf]
2022-01-31

1390

2021-11-24

Tenure-track astrophysicist position (exoplanets) at AIP Potsdam [pdf]

2021-12-31

1389

2021-11-24

Tenure track professorship at Universidad de Concepción [link], [pdf]

2021-12-08

1388

2021-11-15

PhD student position in young star cluster classification at FZ Jülich [pdf]

2021-12-15

1387

2021-11-10

Research assistant (physicist, astronomer, astrophysicist, engineer) (f/m/d)at FU Berlin [link]

2021-11-29

1386

2021-11-10

Research assistant (Data Engineer) (f/m/d) at FU Berlin [link]

2021-11-29

1385

2021-11-02

PhD student position in dwarf galaxies at AIP in Potsdam [

pdf

]
2021-12-31
1384

2021-11-02

Coworkers (m/f/d) for PUNCH4NFDI@AIP at AIP in Potsdam [pdf]
-
1383

2021-11-02

Coworker (m/f/d) for the 4MOST public archive at AIP in Potsdam [pdf]
-
1382

2021-10-15

PhD position in Stellar Astrophysics, Universitat de València [pdf]
2021-11-01
1381

2021-10-15

M2FINDERS-3 - two postdoc positions in radio astronomy at MPIfR in Bonn/Germany [pdf]
2021-12-31
1380

2021-10-15

M2FINDERS-1 - two postdoc positions in radio astronomy at MPIfR in Bonn/Germany [pdf]
2021-12-31
1379

2021-10-13

Doktorandenstelle in der Stern- und Planetenentstehung, Exoplaneten an der Universität Kiel [pdf]
20221-11-11
1378

2021-10-04

several PhD positions at Ruhr-Universität Bochum [link], [pdf]
2021-10-22
1376

2021-09-10

Scientific staff for software development [pdf]
2021-10-31
1375

2021-09-09

2 Post-Doc positions as ORIGINS fellow in Garching [pdf]
2021-11-01
1374

2021-09-09

PhD psotions at IMPRS for Astronomy & Astrophysics in Bonn/Cologne [pdf]
2021-11-01
1373

2021-09-09

ESA Archival Research Visitor Programme [link]
2021-10-31
1372

2021-09-02

PhD Positions in Solar System Science at MPS Göttingen [pdf]
2021-11-01
1371

2021-09-02

Postdoctoral Research Fellowship at ESA [pdf], [link]
2021-09-27
1370

2021-08-19

Two Post-doctoral Positions in Solar Physics at the




Leibniz Institute for Astrophysics Potsdam (AIP)

[pdf] 
2021-10-01
1369

2021-08-19

PhD and Postdoctoral Position in High-Energy Multi-Messenger Astrophysics at University of Wuerzburg [pdf] [link]
2021-09-15
1368

2021-08-19

PhD position in the area of close supermassive black hole binaries at AIP Potsdam [pdf]
2021-09-30
1367

2021-08-03

PhD position in X-ray astronomy at Universität Tübingen [pdf]
2021-09-01
1366

2021-07-28

12 Postdoc and PhD positions in the DFG Research Unit 'Relativistic Jets in Active Galaxies in Germany [pdf]
2021-09-30
1365

2021-07-07

Programm-Management Planetarium Wien [pdf]
2021-07-26
1364

2021-07-01

Postdoc Position at

Institute of Planetary Research

, DLR Berlin [pdf] [link]
-
1363

2021-07-01

 PhD position in Theoretical Multi-Messenger Astrophysics at Universität Innsbruck [pdf]
2021-07-21
1362

2021-07-01

3 Post-Doc positions at MPIfR [pdf] [Link]
2021-09-01
1361

2021-06-24

IT specialist system integration, University of Göttingen [pdf]
2021-07-11
1360

2021-06-16

Postdoc Position in Stellar Magnetism at KIS, Freiburg [

pdf

]
2021-07-15
1359

2021-06-16

Postdoc Position in Solar Physics at KIS, Freiburg [

pdf

]
2021-07-15
1358

2021-06-16

Postdoc Position in Observational Solar Physics at KIS, Freiburg [

pdf

]
2021-07-15
1357

2021-06-11

PhD position at University of T¨ubingen (IAAT) [

pdf

]
2021-06-30
1356

2021-05-07

Science Manager at DESY [pdf]
2021-05-24
1355

2021-05-03

Head of It department (m/f/div) at MPIA Heidelberg [pdf]
2021-05-29

1354

2021-04-26

PhD position in the field of planet formation at LMU in Munich [pdf]

2021-04-30

1353

2021-04-26

PhD position on Love numbers of exoplanets at DLR in Berlin [link]

2021-05-10

1352

2021-04-26

NEMESIS PhD and Postdoctoral Positions in Vienna, Geneva and Konkoly Obs. [pdf] [link]

2021-05-30

1351

2021-04-26

MIGHTEE Postdoctoral Potion at Institute for Research in Fundamental Sciences (IPM) in Iran (remote work possible) [pdf]

2021-05-30

1350

2021-04-26

Postdoctoral Researcher on Gaia data analysis at the Max Planck Institute for Astronomy in Heidelberg [pdf]

2021-05-24

1349

2021-04-26

PhD-Position in Astroparticle Physics at Innsbruck University [pdf]

2021-05-12

1348

2021-03-18

Expert on Astrophysical Applications in High Performance Computing (f/d/m) [link] [pdf]

2021-04-11

1347

2021-03-02

Post-Doc am AIP in Potsdam [pdf]

2021-03-31

1346

2021-02-24

PhD position at DLR Institute of Planetary Research in Berlin [link]

2021-04-07

1345

2021-02-23

"Juristen/Wirtschaftswissenschaftler/Verwaltungswissenschaftler (m/w/d)
als zusätzliches Vorstandsmitglied" [pdf]


-

1344

2021-02-12

University Professor for the field of "Planetary Physics with focus on extrasolar planets" at TU Berlin/DLR [pdf]


2021-03-18

1343

2021-02-08

several PhD positions at eROSITA consortium in Germany [pdf]

2021-03-31

1342

2021-01-29

PhD position at Lyon

2021-05-01

1341

2021-01-29

Professor (W2) for observational astronomy at Frankfurt University [link]

2021-02-28

1340

2021-01-13

Two postdoctoral/staff researchers in radio astronomy [link]

2021-02-15

1339

2021-01-13

Postdoctoral Position for XMM2ATHENA at AIP Potsdam [pdf]

2021-01-17

1338

2021-01-08

Postdoctoral Position in the field of Planet Formation, University of Tübingen [pdf]


2021-01-31

1337

2021-01-07

PhD student (m/f/d) in stellar physics, University of Tübingen [pdf]


2021-03-31

1336

2021-01-07

2 Postdoctoral Positions, University of Braunschweig [pdf]


until the position is filled, review starts 2021-01-04

1335

2021-01-07

Part time researcher / graduate student position, University of Braunschweig [pdf]


until the position is filled, review starts 2021-01-04

1334

2021-01-07

W3-Professorship in Theoretical Physics of Complex Systems, Marburg University [pdf]

2021-01-29
1333

2020-12-10

Postdoctoral Researcher(f/m/d) in Laser Optics and Frequency Standards at University Göttingen [pdf]

2020-12-31
1332

2020-12-10

PhD Postions at University Göttingen [pdf]

2020-12-31
1331

2020-12-10

Full Professorship (W3) for Experimental Astrophysics with focus in Solar Physics, University of Freiburg (Uni Freiburg) [link]

2021-02-15
1330

2020-12-10

PhD position at University Kiel [pdf]

2021-01-10
1329

2020-12-10

Senior Scientist at the Department of Astrophysics in Vienna [pdf]


2021-01-15
1328

2020-11-25

Staff scientist at MPI Radioastronomy in Bonn-Effelsberg [pdf]

2020-12-31
1327

2020-11-17

Postdoctoral position in dwarf galaxies / near-field cosmology (m/f/d) [pdf]

2020-12-31
1326

2020-11-05

Head of department at Planetarium Mannheim [pdf]

2020-12-15
1325

2020-10-28

Female ORIGINS Vera Rubin Fellow at Garching/Munich science campus [pdf]

2020-12-14
1324

2020-10-28

ORIGINS Research Fellow at Garching/Munich science campus [pdf]

2020-12-14
1323

2020-10-18

Research position for an experienced radio astronomer, Universität Bielefeld [pdf]

2020-11-08
1322

2020-10-06

2020-11-01
1321

2020-10-06

ESA Research Fellowships in Space Science & Exploration [pdf][link]


2020-10-30
1320

2020-10-06

PhD Positions at the Vienna International School of Earth and Space Sciences [pdf]


2020-11-15
1319

2020-10-06

Professorship (W3) in Astronomy Missions at University of Stuttgart [pdf]


2020-11-30
1318

2020-09-02

Senior Engineer/Scientist for Astronomical Instrumentation at AIP in Potsdam [pdf]


-
1317

2020-08-26

IMPRS PhD Appointments in Bonn and Cologne [pdf]

2020-11-01
1316

2020-08-26

Hector Research Career Development Award [pdf]

2020-10-30
1315

2020-08-15

Stellenangebote in Stellarer Astrophysik, Extra-solare Planeten, und
Data Science am MPI für Sonnensystemforschung, Göttingen [link]

2020-08-24

1314

2020-08-15

Stellenangebote in Sonnenphysik und Data Science am MPI für
Sonnensystemforschung, Göttingen [link]

2020-08-24

1313

2020-08-14

PhD position (m/w/d) in Computational Astrophysics at Wolfgang Pauli Institut in Wien [pdf]

2020-09-30

1312

2020-08-14

Software Engineer for 4MOST at university of Hamburg [pdf]

2020-09-15

1311

2020-08-10

Industrial Liaison Officer (w/m/d) [link]

2020-09-07

1310

2020-07-27

PhD Positions in Solar System Science at Max Planck Institute for Solar System Research (MPS) and the University of Goettingen [pdf]

2020-11-01

1309

2020-07-16

Research position for an experienced radio astronomer, Universität Bielefeld [pdf]

2020-07-26

1308

2020-07-01

PhD student position in the area of changing-look AGN (m/f/d), AIP (Potsdam) [pdf]

2020-07-10

1307

2020-07-01

Postdoctoral position in X-ray astronomy (m/f/d), AIP (Potsdam) [pdf]

2020-07-10

1306

2020-06-25

Postdoctoral research associate \u201cAdvanced algorithms for radio observations with the Meerkat telescope\u201d, Universität Hamburg [pdf]

2020-09-01

1305

2020-06-24

Postdoctoral position (m/f/d) "Characterization of the Interstellar Medium using Hydride Observations", University of Köln [pdf]

2020-07-20

1304

2020-06-10

PhD student position in 3D mapping of the Milky Way, at MPIA Heidelberg [pdf]

2020-07-20

1303

2020-05-18

PhD position in Astrophysics, "Grain Charges and Lightning in Protoplanetary Disks", University of Copenhagen and University of St Andrews [pdf]

until the position is filled

1302

2020-05-18

PhD position in Astrophysics, "The warm chemistry in the inner planet forming disk", University of Groningen and University of St Andrews [pdf]

2020-05-25
1301

2020-05-18

PhD Position in the astrophysics department of the University of Kiel [pdf]

2020-06-19
1300

2020-04-27

Computational Research Scientist for the LOFAR Support Team, FZ Jülich [pdf]

2020-05-12
1299

2020-04-17

PhD position in Astrophysics at the Geneva Observatory [pdf]

2020-06-01
1298

2020-04-16

PhD position in the area of dust opacity in debris disks, University of Jena [pdf]

2020-06-30
1297

2020-04-14

Research Assistant to obtain a PhD, TU Berlin [pdf]

2020-04-13
1296

2020-03-20

PhD position in astrophysical interferometry, MPE Garching [pdf]

2020-05-15
1295

2020-03-12

Postdoctoral associate position in the area of star-exoplanet systems (m/f/d), AIP in Potsdam [pdf]


2020-04-30
1294
2020-03-12

PhD student position in the area of simulations of star-planet interactions (m/f/d), AIP in Potsdam [pdf]

2020-04-30
1293
2020-03-12

PhD Position in the astrophysics department of the University of Kiel [pdf]

2020-03-22
1292
2020-03-02

Research Associate for the project \u201cCluster of Excellence Quantum Universe\u201d On Large- and Small-Scale Structure of Axion-like Dark Matter, Universität Hamburg [pdf]

2020-04-01

1291
2020-03-02

Project manager in the area of "Computation and Astronomical Applications" at postdoctoral level, Max Planck Institute for Radio Astronomy (MPIfR) [pdf]

until the position is filled, review starts 2020-03-18

1290
2020-02-19

Project scientist in the area of "Computation and Astronomical Applications" at junior postdoctoral or doctoral level, Max Planck Institute for Radio Astronomy (MPIfR) [pdf]

until the position is filled, review starts 2020-03-18

1289
2020-02-13
PhD position in physics, University of Innsbruck [pdf]
until the positions are filled
1288
2020-02-03
Senior Scientist at the Department of Astrophysics, University of Vienna [pdf]
2020-02-17
1287
2020-01-28

SOFIA science and mission operations director

[link]
1286
2020-01-28
PhD students at Leibniz Institute for Astrophysics Potsdam (AIP) [

pdf

]
2020-03-01
1285
2020-01-24
Staff position in radio astronomy [pdf]
2020-02-18
1284
2020-01-24
W3 Professorship Astrophysics [pdf]
2020-03-16
1283
2020-01-16
Scientific & Education Manager for the Excellence Cluster Origins at LMU in Munich [pdf]
2020-02-12
1282
2019-12-19
ELT Assembly, Integration & Verification (AIV) Manager in Chile [

pdf

]
2020-01-31
1281
2019-12-19
Senior Administrator, Head of Paranal Logistics and Facilities Department, ESO in Garching [link]
2020-01-20
1280
2019-12-09
Scientific Staff Member for the team at the Radio Observatory in Effelsberg, Max-Planck-Institut für Radioastronomie, Bonn [pdf]
the position is filled
1279
2019-12-04
ELT Programme Office Support (Programme Control & Quality Assurance), ESO (Garching) [link]
2019-12-14
1278
2019-11-26
Research Associate for the project \u201cThe Virgo Cluster with eROSITA and LOFAR\u201d, Universität Hamburg [pdf]
2020-02-01
1277
2019-11-26

Two PhD positions (m/f/d), Dusty plasmas with high electron depletion, Kiel University [pdf]

before 2019-12-02
1276
2019-11-15

Two Positions (m/f/d) High-Energy Astrophysics Instrumentation at the Max-Planck-Institute for Extraterrestrial Physics (MPE) in Garching [link]

review starts 2019-12-01 until the positions are filled
1275
2019-11-14

15 PhD positions as part of the Marie Sklodowska-Curie Innovative Training Network (ITN)

CHAMELEON "Virtual Laboratories for Exoplanets and Planet-Forming Disks" [link]
earliest 2019-12-08
1274
2019-11-14
Database Software Developer to work for the PLATO Data Center at the Max Planck Institute for Solar System Research (MPS), Göttingen [pdf]
review starts 2019-12-01 until the position is filled
1273
2019-11-14
Database Software Developer to work for the PLATO Data Center at the Max Planck Institute for Solar System Research (MPS), Göttingen [pdf]
review starts 2019-12-01 until the position is filled
1272
2019-11-12

Two postdoctoral positions in radio astronomy at the MPIfR in Bonn [

link

]

2019-12-15
1271
2019-11-04
Scientist / Engineer for Astronomical Instrumentation at AIP in Potsdam [pdf]
2019-12-12
1270
2019-10-29

ESA Project Scientist

in Noordwijk, The Netherlands [

pdf

]
2019-12-01
1269
2019-10-28

Scientific

&

Education Manager for the

E

xcellence

C

luster O

rigins

at LMU in Munich

2019-11-17
1268
2019-10-18
Research Associate for the project \u201cPlanets around Binary Systems\u201d, University of Hamburg [pdf]
2020-02-29
1267
2019-10-14
ORIGINS

Vera Rubin

Fellow-Postdoctoral

position at LMU in Munich [

pdf

]
2019-11-15
1266
2019-10-14
ORIGINS

Postdoctoral

Research Fellow

at LMU in Munich

[pdf]
2019-11-15
1265
2019-10-14

ORIGINS (

ODSL

) data science

Postdoctoral position in Munich [pdf]
2019-12-06
1264
2019-10-11
PhD position in Astrophysics at the Geneva Observatory [pdf]
2019-11-04
1263
2019-09-18

Postdoctoral positions in gamma

-

ray astronomy at The University of Namibia,

in association with The University of Oxford [pdf]
2019-10-15
1262
2019-09-02

IMPRS-PhD positions

at

Max Planck Institute for

Radioastronomy in Bonn [

pdf

]
2019-11-03
1261
2019-09-02

IMPRS-PhD positions

in

Solar System Science

at

Max Planck Institute for

Max Planck Institute for Solar System Research

in Göttingen [

pdf

]
2019-11-01
1260
2019-06-23
Computer Scientist at the Max Planck Institute for Solar System Research (MPS) [pdf]
2019-07-15
1259
2019-06-23
PhD position in Numerical Galaxy Formation at MPIA Heidelberg [pdf]
2019-07-12
1258
2019-06-18
PhD position in the research field of neutron stars at University of Tu\u0308bingen [pdf]

2019-08-31
1257
2019-06-11

PhD position in stellar hydrodynamics

at Heidelberg University [pdf]

2019-07-15
1256
2019-06-06
PhD Position in Star and Planet Formation an der Universität Kiel [pdf]
2019-08-02
1255
2019-06-06
Two staff positions in Galaxy Formation and Evolution at MPA in Garching [pdf]
2019-08-02
1254
2019-05-23
PhD position in High Energy Astrophysics at Universität Tübingen (IAAT)[

pdf

]
2019-06-20
1253
2019-05-13
PhD position in High Energy Astrophysics at Universität Tübingen (IAAT)[pdf]
2019-06-10
1252
2019-05-01
PhD position on debris disks at AIU Jena [pdf]
2019-06-17
1251
2019-05-01
Two postdoctoral positions on debris disks at AIU Jena [pdf] [pdf]
2019-05-27
1250
2019-04-16
PhD Position at the Institute of Astronomy and Astrophysics at the University of Tübingen (IAAT) [pdf]
1249
2019-03-05
Post Doctoral Fellowship at University of Bologna

[Link]
2019-03-29
1248
2019-03-04
Post-Doc in planet formation at University of Tübingen [pdf]
2019-03-31
1247
2019-02-13
curator at "Haus der natur" in Salzburg [pdf]
2019-03-29
1246
2019-02-12
Full Professor for Multi-wavelength Astrophysics (Salary Scale W3) [pdf]
2019-03-27
1245
2019-01-25
PhD Position in the context of indirect dark matter search program at the Institute of Astronomy and Astrophysics at the University of Tübingen (IAAT) [pdf]
2019-02-20
1244
2019.01-24
PhD Position in the field of Planet Formation at the Institute of Astronomy and Astrophysics at the University of Tübingen (IAAT) [pdf]
2019-02-15
1243
2019-01-17
Postdoctoral Position in the field of Planet Formation at the Institute of Astronomy and Astrophysics at the University of Tübingen (IAAT) [pdf]
2019-02-28
1242
2019-01-12
Extragalactic PhD Position at Department of Astrophysics Vienna [pdf]
2019-02-04
1241
2019-01-04
Astrophysics Staff Position at MPIA Heidelberg [pdf]
2019-02-01
1240
2019-01-02

Associate Professor (Tenure Track ) (W1 t.t. W2) for Physics and Physics Education

[www][pdf]
2019-01-28
1239
2018-12-28
Head of the section "Supercomputing and eScience" (tenure-track) at the Leibniz Institute for Astrophysics Potsdam (AIP) [pdf]

2019-02-15
1238
2018-12-11
PhD Position at the Institute for Astronomy and Astrophysics of the University of Tübingen [pdf]
2018-12-31
1237
2018-12-04
Postdoctoral Positions at Universidad de Concepción, Universidad de Valparaiso, and Pontificia Universidad Católica de Chile [pdf]
Review starts Dec 31, 2018
1236
2018-11-30
Postdoctoral Position at LMU Munich [

pdf

]
Review starts Jan 1, 2019
1235
2018-11-30

Leader of the PLATO Characterization and

Operations Team (PCOT), DLR Berlin

[pdf]
1234
2018-11-22
Karl Schwarzschild Postdoctoral Fellowship Programme, Leibniz Institute for Astrophysics Potsdam (AIP) [pdf]
2018-12-31
1233
2018-11-22

Postdoctoral Position, Leibniz Institute for Astrophysics Potsdam (AIP)

[pdf]
2018-12-31
1232
2018-11-17
Academic Staff Member (Postdoc) at the Institute of Physics and Astronomy at the University of Potsdam [pdf]
2018-12-31
1231
2018-10-24
Gliese Postdoctoral Fellowship Program, Zentrum für Astronomie der Universität Heidelberg (ZAH) [pdf]
2018-11-30
1230
2018-10-22
Database Software Developer to work for the PLATO Data Center at the Max Planck Institute for Solar System Research (MPS), Göttingen [

pdf

]
review starts 22-10-2018, until the position is filled
1229
2018-10-18
PhD Position in Cometary Science in the "Comet and Asteroid Activity" research group at the Max Planck Institute for Solar System Research (MPS) in Göttingen [pdf]
2018-11-15
1228
2018-10-09
PhD Appointments at the IMPRS for Astronomy and Astrophysics, Bonn, Cologne [pdf]
2018-11-15
1227
2018-09-13
Professor in Radio Astronomy, University of the Witwatersrand, Johannesburg, RSA [pdf]
2018-09-23
1226
2018-09-11
Full Professor in Theoretical Astrophysics at the Ruprecht-Karls-University Heidelberg [pdf]
2018-11-20
1225
2018-08-31
Postdoctoral Position at the Institute for Astronomy and Astrophysics of the University of Tübingen [pdf]
2018-09-28
1224
2018-08-22
PhD positions at the Max Planck Institute for Solar System Science in collaboration with the University of Göttingen [pdf]
2018-11-15
1223
2018-08-10
PhD Position at the Astrophysics Department at the Institute of Theoretical Physics and Astrophysics of the Christian-Albrechts University of Kiel [pdf]
2018-09-28
1222
2018-08-05
Pädagogische/r Mitarbeiter/in , Moderator/in an der Sternwarte Neanderhöhe Hochdahl e.V. in Erkrath bei Düsseldorf [pdf]
1221
2018-08-02
Two Postdoc positions in the D-A-CH project, one position at the Technische Universität Braunschweig, one position at the Universität Bern, Switzerland [pdf]
2018-08-31
1220
2018-07-20
Open Topic Associate Professorship W2 with Tenure Track [pdf]
2018-09-15
1219
2018-07-20
Junior Professorship (W1) for Theoretical Astrophysics (Tenure track) [pdf]
2018-08-31
1218
2018-07-06
PhD position at the Institute for Astronomy and Astrophysics at the University of Tübingen (IAAT) [pdf]
1217
2018-07-06
PhD position on Dwarf Galaxies in the Epoch of Reionization at the University of Geneva [pdf]
1216
2018-07-06
Postdoctoral Research Fellow in Computaional Galaxy Cluster Physics at the University of Hull, UK [pdf]
2018-08-16
1215
2018-07-02
Mechatronics/Electrical Engineer (B.Sc., M.Sc.) at the Kiepenheuer-Institut für Sonnenphysik in Freiburg [pdf]
1214
2018-06-18
Senior Staff Astronomer at the IRAM 30-meter-telescope in Granada, Spain [pdf]
2018-08-16
1213
2018-06-18
Betriebswirtin/Betriebswirt (Administrative Betreuung von Drittmittelprojekten am Deutschen Zentrum für Luft- und Raumfahrt (DLR), Auftragsadministration Stuttgart [pdf] [Link]
1212
2018-06-18
Betriebswirtin/Betriebswirt (Administrative Betreuung von Drittmittelprojekten am Deutschen Zentrum für Luft- und Raumfahrt (DLR), Auftragsadministration Berlin-Adlershof [pdf] [Link]
1211
2018-06-18
Betriebswirtin/Betriebswirt (Administrative Betreuung von Drittmittelprojekten am Deutschen Zentrum für Luft- und Raumfahrt (DLR), Auftragsadministration Oberpfaffenhofen [pdf] [Link]
1210
2018-06-18
Betriebswirtin/Betriebswirt (Administrative Betreuung von Drittmittelprojekten am Deutschen Zentrum für Luft- und Raumfahrt (DLR), Auftragsadministration Hamburg [

pdf

] [

Link

]
1209
2018-06-14
Research Associate for the project "Planets around Binary Systems" at the Hamburger Sternwarte [pdf]
2018-07-31
1208
2018-05-30
Visiting Professor at the Department of Astrophysics at the University of Vienna [pdf]
2018-06-12
1207
2018-05-14
Pädagogischer Mitarbeiter (m/w) für das Planetarium Freiburg [pdf]
2018-06-01
1206
2018-05-03
Head of IT Services at the Leibniz Institute for Astrophysics Potsdam (AIP) [pdf]
1205
2018-05-03
PhD Position in Solar Physics at the Max Planck Institute for Solar System Research (MPS) in Göttingen [pdf]
2018-05-31
1204
2018-04-18
PhD Position at the Institute for Astronomy and Astrophysics,
University of Tübingen [pdf]
review starts 2018-05-28, until the position is filled
1203
2018-04-09
Database Software Developer to work for the PLATO Data Center at the Max Planck Institute for Solar System Research (MPS), Göttingen [pdf]
1202
2018-04-04
Post Doctoral Fellowship at the University of Bologna (Italy) [pdf]
2018-04-30
1201
2018-03-20
Postdoc position at the Hamburg Observatory [pdf]
2018-05-01
1200
2018-03-20
PhD position at the Hamburg Observatory [pdf]
2018-05-01
1199
2018-03-16
University Assistant (post doc) at the Department of Astrophysics at the University of Vienna [pdf]
31.03.2018
1198
2018-03-13
Postdoctoral Position in Advanced Data Analysis and HETDEX Science Exploitation at the Max-Planck-Institute for Extraterrestrial Physics (MPE) in Garching [pdf]
2018-04-30
1197
2018-03-12
Post-doctoral researcher position at the Geneva Observatory of the University of Geneva, Switzerland [pdf]
2018-04-15
1196
2018-03-12
2 PhD positions at the Geneva Observatory of the University of Geneva, Switzerland [pdf]
2018-04-15
1195
2018-03-08
2 Postdoctoral positions in the Planet and Star Formation Department at the Max Planck Institute for Astronomy (MPIA) in Heidelberg [

pdf

] [

Link

]
2018-04-14
1194
2018-03-02
Referentin oder Referenten für Presse- und Öffentlichkeitsarbeit (Beschäftigungsgrad 50%) am MPIA in Heidelberg [pdf]
2018-03-31
1193
2018-03-01
PhD position in the Research Training Group "Models of Gravity" at the University of Bielefeld [pdf]
2018-03-08
1192
2018-02-15
Several tenure-track positions in Astronomy & Astrophysics at the Leibniz Institute for Astrophysics Potsdam (AIP) [pdf]
2018-04-01
1191
2018-02-09
PhD position (Transition Probabilities of Trans-iron Elements) at the Institute for Astronomy and Astrophysics at the University of Tübingen (IAAT) [pdf]
1190
2018-02-09
Post-doctoral position in Planetary Atmospheres at the Max Planck Institute for Solar System Research (MPS) in Göttingen [pdf]
2018-03-15
1189
2018-02-08
Software Developer (GAIA data center) at the Zentrum für Astronomie der Universität Heidelberg (ZAH) [pdf]
2018-03-15
1188
2018-02-08
Experts in High Perfomance and Parallel Computing and/or HPC Application Specialist to complete the LRZ's (Leibniz Supercomputing Centre) Application Support Group in Munich [pdf] [Link]
2018-02-28
1187
2018-02-08
PhD position (Stellar Laboratories: High-presicion Atomic Physics with STIS) at the Institute for Astronomy and Astrophysics at the University of Tübingen (IAAT) [pdf]
1186
2018-02-07
Postdoctoral position in Asteroid Science at the Max Planck Institute for Solar System Research (MPS) in Göttingen [pdf]
2018-03-01
1185
2018-02-01
Wissenschaftliche Mitarbeiterin / wissenschaftlichen Mitarbeiter für das Planetarium Wolfsburg [pdf]
2018-02-15
1184
2018-02-01
Pädagogische Mitarbeiterin / pädagogischen Mitarbeiter in Teilzeitbeschäftigung (19,5 Stunden) für das Planetarium Wolfsburg [pdf]
2018-02-15
1183
2018-01-26
PhD Plasma Astrophysics: Probing electron acceleration by fast magnetic reconnection using coherent stellar radio emissions - Göttingen / Berlin [pdf] [Link]
2018-03-01
1182
2018-01-26
Postdoctoral Position at the University of Tübingen [pdf]
2018-02-24
1181
2018-01-24
3 Postdoctoral Positions at FORTH and the University of Crete, Greece [

pdf

]
2018-02-15
1180
2018-01-24
Technical Employee as Project Manager at the Hamburg Observatory [

pdf

]
1179
2018-01-24
PhD Position at the Institute of Theoretical Physics and Astrophysics at the Christian-Albrechts University of Kiel [

pdf

]
2018-02-16
1178
2018-01-24
Research Fellow in Stellar Astrophysics - University of Surrey, UK [

pdf

] [

Link

]
1177
2018-01-16
Postdoctoral Researcher in Solar Physics (f/m) at the Leibniz Institute for Astrophysics Potsdam [pdf]
2018-03-01
1176
2018-01-12
Astrophysics Data Science Cluster (5 PhD Scholarships) at the University of Hull, UK [pdf]
2018-02-08
1175
2018-01-11
Three postdoctoral positions at the Universidad de Concepcion, Chile [pdf]
2018-02-26
1174
2018-01-08
2-year Postdoctoral Position on Protoplanetary Disk Structure & Planet Formation at the Astrophysics Group of the University of Exeter (UK) [pdf]
2018-01-31
1173
2018-01-03
Post-doctoral position in solar and stellar physics at the Max Planck Institute for Solar System Research Göttingen [pdf]
2018-02-15
1172
2017-12-31
Position in Optical Engineering at the Thüringer Landessternwarte Tautenburg [pdf]
2018-01-31
1171
2017-12-27
Wissenschaftliche Mitarbeiterin / Wissenschaftlicher Mitarbeiter im Bereich Programmierung in der Radioastronomie-Gruppe an der Universität Bielefeld [

pdf

]
2018-01-18
1170
2017-12-19
Mitarbeiter/in für die Presse-und Öffentlichkeitsarbeit am Leibniz-Institut für Astrophysik Potsdam [pdf]
2018-01-31
1169
2017-12-11
Postdoctoral Position in the field of Computational Astrophysics at the Institute of Astronomy and Astrophysics at the University of Tübingen [pdf]
2018-01-31
1168
2017-12-08
Database Software Developer (f/m) in the PLATO Data Center team at MPS in Göttingen [

pdf

]
2017-12-22
1167
2017-11-12
Tenure-track Assistant Curator and Professor in astrophysical computation or data science at the Department of Astrophysics of the American Museum of Natural History (AMNH), New York, USA [pdf]
2017-12-14
1166
2017-11-10
PhD Position in the research field of Star and Planet Formation at the University of Kiel [pdf]
2017-12-08
1165
2017-11-10
Praktikum/Volontariat in der Redaktion "Sterne und Weltraum", Heidelberg [pdf]
1164
2017-11-10
Two Postdoctoral Positions in Radio Astronomy at the MPIfR in Bonn, Germany [pdf] [LINK]
2017-12-01
1163
2017-10-19
PhD Position at the Observatory Hamburg [pdf]
2017-11-03
1162
2017-10-17
2 Postdoctoral positions (Cometary Research) at the Max-Planck Institute for Solar System Research (MPS) in Göttingen [pdf]
2017-11-06
1161
2017-10-17
Postdoctoral Position at the Dynamics Group, Max-Planck Institute for Extraterrestrial Physics, Garching [pdf]
2017-11-30
1160
2017-10-16
Gliese Postdoctoral Fellowship Program, Zentrum für Astronomie der Universität Heidelberg (ZAH) [pdf]
2017-11-30
1159
PhD position (Extrasolar Planets) at the Technische Universität Berlin [pdf]
2017-10-31
1158
PhD position entitled Transition Probabilities of Trans-iron Elements at the University of Tübingen [pdf]
until the position is filled
1157
PhD Position in Cometary Science at the Max Planck Institut für Solar System Research (MPS) in Göttingen [pdf]
2017-11-15
1156
Postdoctoral Position in Cometary Science or Astronomy at the Max Planck Institut für Solar System Research (MPS) in Göttingen [pdf]
2017-11-01
1155
Three postdoctoral fellowships in astrophysics applied to the study of exoplanets at the University of Montreal, Canada [pdf]
2017-11-01
1154
Two Postdoctoral Research Positions in Theoretical Astrophysics and/or Cosmology at the Leibniz-Institut für Astrophysik Potsdam [pdf]
2017-12-15
1153
Postdoc in Solar Physics, Kiepenheuer-Institut für Sonnenphysik in Freiburg [pdf]
2017-11-15
1152
DFG SPP 1992 "Exploring the Diversity of Extrasolar Planets" [pdf]
1151
2017-09-15
Postdoctoral Position in the field of Planet Formation at the Institute of Astronomy and Astrophysics at the University of Tübingen [pdf]
2017-09-31
150
2017-09-13
Assistant Professor of Physics (preference for candidates in Observational Cosmology), Bowdoin College\u2019s Department of Physics and Astronomy, Brunswick (USA) [pdf] [LINK]
open until filled
1149
2017-09-12
PhD position in the research field of Star and Planet Formation, Kiel [

pdf

]
2017-10-01
1148
2017-09-12
PhD positions in Solar System Science in Göttingen [

pdf

]
2017-11-15
1147
2017-09-12
Karl Schwarzschild Fellowship, Leibniz-Institut für Astrophysik Potsdam [

pdf

]
2017-11-30
1146
2017-09-11
Senior Staff Astronomer at the IRAM 30-meter telescope [

pdf

]
2017-10-31
1145
2017-09-11
Postdoctoral researcher at the Institute for astrophysics, Georg-August-Universität Göttingen [

pdf

]
2017-09-30
1144
2017-09-11
PhD position in astronomy and astrophysics at the University of Cologne [

pdf

]
2017-09-30
1143
2017-09-11
Database Software Developer (f/m) in the PLATO Data Center team at MPS in Göttingen [

pdf

]
2017-09-18
1142
2017-08-25
Multiple Postdoctoral Positions at the Max Planck Institute for Solar System Research in Goettingen [

pdf

]
2017-09-14
1141
2017-08-08
Software developer / data scientist position at the Ruhr University Bochum [pdf]
2017-08-25
1140
2017-08-08

Support astronomer (Radioastronomy) at the Ruhr University Bochum [pdf]

2017-08-25
1139
2017-08-03
Postdoctoral position on Protoplanetary Disk Structure and Planet Formation at the University of Exeter, UK [

pdf

]
2017-09-03
1138
2017-07-31
PhD positions at the IMPRS for Astronomy & Astrophysics Bonn Cologne [

pdf

]
2017-11-15
1137
2017-07-29
Postdoc Position at the University of Tübingen [

pdf

]
2017-09-15
1136
2017-07-17
Scientific Officer (f/m) at the Leibniz Institute for Astrophysics Potsdam [

pdf

]
until the position is filled
1135
2017-07-14
PhD position in Radio Astronomy at the University Bielefeld [

pdf

]
2017-07-27
1134
2017-07-05
DSI Science Community Senior Scientist at the SOFIA Institute, University Stuttgart [

pdf

] [LINK]

2017-08-19

(until the position is filled)

1133
2017-07-04
Postdoc position at the University of Hamburg [

pdf

]
2017.07.20
1132
2017-07-03
Assistant to the Managing Director at the Max Planck Institute for Solar System Research in Göttingen [

pdf

]
2017-07-30
1131
2017-06-29
Indefinite technical position as software developer and project manager at the University of Hamburg [

pdf

]
2017-08-03
1130
2017-06-22
Research position in Radio Astronomy at the University Bielefeld [

pdf

]
2017-07-06
1129
2017-06-20
ESA Research Fellowships in Space Science [pdf

]

[Link]
2017-10-02
We refer to the following vacancy lists: